Introducing FunnelCake
Attribution never tasted so good.
Over the past couple of years, Digital Reach has focused on becoming a full service, one-stop shop for B2B companies. During that time, CMOs we work with have pointed to closed loop reporting time and time again as their number one area of need that they expect their digital agency to fulfill.  
They collectively desired to know more than just the total number of leads their digital channels were producing. They need insight into how those leads were progressing through their sales funnel. They need to know if those leads were becoming revenue for them. They need their CRM of choice (Salesforce and others) to be filled with actionable digital marketing channel data.
They were not impressed when we did not have an immediate solution. Our SEO, SEM, and Web Development teams were able to report and act upon raw lead and conversion data from Google Analytics, but when our clients asked, "What about revenue?", we couldn't answer that question on our own.  
The best we could do was point them in the direction of third party software that was often cost-prohibitive and complicated to install. We couldn't provide insight into how the leads our managed digital marketing channels generated were progressing through our clients' sales funnel. Our clients were bending over backwards to install third party software to get this insight for us, and it slowly dawned on us that it should be us doing the bending-over-backwardsing to get the data for them.
Often, our B2B clients would be unable to find attribution software that worked for their digital marketing strategies, and the progression of our clients' digital leads past "Raw" status would be a giant black box. This often created a disconnect between how great we thought we were doing and the level of success our client was perceiving.
Us:
DRA SEM Tech:"Your phone calls and form submissions have increased by 100% since we started managing your SEM campaigns 3 months ago!"
DRA SEO Tech:"We've increased your organic traffic by 35% Year-over-Year!"
Them:
B2B Client SEM Point of Contact: "How do I know those phone calls and form submissions are generating qualified leads?"
B2B Client SEO Point of Contact: "You say organic traffic is up 35% YoY, but our digital channels have produced 20% less revenue than last year. I don't get it!"
We were losing clients (ones to whom we knew we were providing significant value) because our lack of attribution data created a disconnect between how our techs and our clients thought digital channels were performing. We couldn't show them the money.
It became clear to us that, if we were to achieve our goal of becoming Full-Service B2B Digital Marketing masters, we needed to provide a closed loop reporting solution for our clients.
We decided this solution to needed to meet three basic requirements:
1) Easy, simple, and clean one-time installation of code
Some amount of code is necessary for advanced attribution tracking: we knew this from the beginning. However, we wanted to make sure we weren't adding unnecessary amounts of code to our client's website, and that we would be able to have it installed within the first month of working with a client. Attribution data is incredibly valuable, and the fewer hurdles there are to getting it installed so that it can start accruing, the better. Convoluted and challenging set up would erode our client's excitement and confidence.
2) Seamless integration with any and all Marketing Automation + CRM combinations our clients could have 
Whether our clients used Marketo, Pardot, Hubspot, or anything else for Marketing Automation, our attribution solution needed to seamlessly integrate. That data must also pass into Salesforce, Zoho, or any other CRM with no fuss.
3) It needed to provide actionable data that is easy to digest
It is all well and good to get attribution data into the client's CRM aligned with the proper lead, but we couldn't just consider our job done at that point. Have you seen a raw Salesforce report before? It is an indecipherable excel sheet of gibberish. We needed to provide a reporting solution that took the CRM data and turn it into something from which insight can be gleaned.
Over the past 6 months, we've rolled out betas of the attribution software to new B2B clients, and have perfected it to the point where we feel it is ready to make its public debut.  We want to shout it from the mountaintops: DRA FunnelCake has arrived!  B2B marketing teams can now utilize Digital Reach to both manage their digital marketing channels and track their digital leads through the funnel, all the way to revenue. 
The three basic requirements for attribution software were met in the following ways:
1) Easy, simple, and clean one-time installation of code
Our first version of the software required code installation on every single form on the client's website we wished to track. This was not practical, as it meant our client's were either going to have a hole in their data that left them without insight into digital channel performance on website assets that the code wasn't installed on, or that our web development team had to spend an enormous amount of time hard-coding these forms to grab important attribution data like Campaign, Keyword, Converting Date, etc.
Senior web developer Arin Adamson developed a variation on the FunnelCake code that can be installed via Google Tag Manager to grab data from form-fields and pass them directly into marketing automation software. All that is required now is a one time set up of Google Tag Manager; FunnelCake does the rest!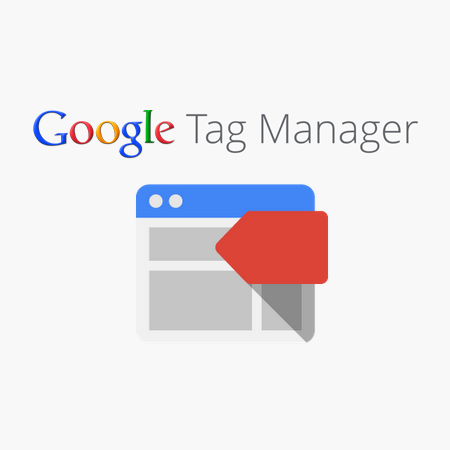 2) Seamless integration with any and all Marketing Automation + CRM combinations our clients could have 
The new version of the FunnelCake code also works with all of the marketing automation/CRM combos we have tested with just a little bit of manipulation. No matter our client's set up, their CRM had the proper lead data. We also upgraded our software to track first and last touch attribution.  The days of giving credit only to the last traffic source that drove a lead to your website are over, and we wanted to make sure our software gives our clients a more complete view of how their leads are produced. This is a level of attribution that most third party attribution softwares charge an arm and a leg for that are automatically included in our higher tier SEM/SEO engagements.
An important note: All of the data FunnelCake creates resides inside of our clients' CRM.  We do not own the data – our clients do!
3) It needed to provide actionable data that is easy to digest
Taking raw CRM data dumps and turning them into reports that mean something to both our client's marketing teams and our techs required a very large upgrade in DRA's Excel game.  Fortunately, our Head of Operations Andrew Seidman was up to the task.  
The reports have KPI bowlers that are customizable to our clients' unique funnel set up and lead scoring & allow our techs and their clients to align on reasonable goals and chart their progress:
They have funnel graphs that show clients, at the channel level, the % of leads that fall out at each step of their unique funnel:
And they have granular SEO & SEM data that shows exactly what keywords, channels, & strategies are producing leads of every relevant status:
We provide this data to our B2B client's marketing teams in an easy to understand excel sheet that they plug-and-play into internal reports.  We do not own the attribution data – our clients do!
No longer are our clients in the dark on how digital marketing leads are progressing through the funnel.  No longer is post-form-submission lead status a black box. With FunnelCake, you can have your leads, and eat them, err, I mean, track them, too.